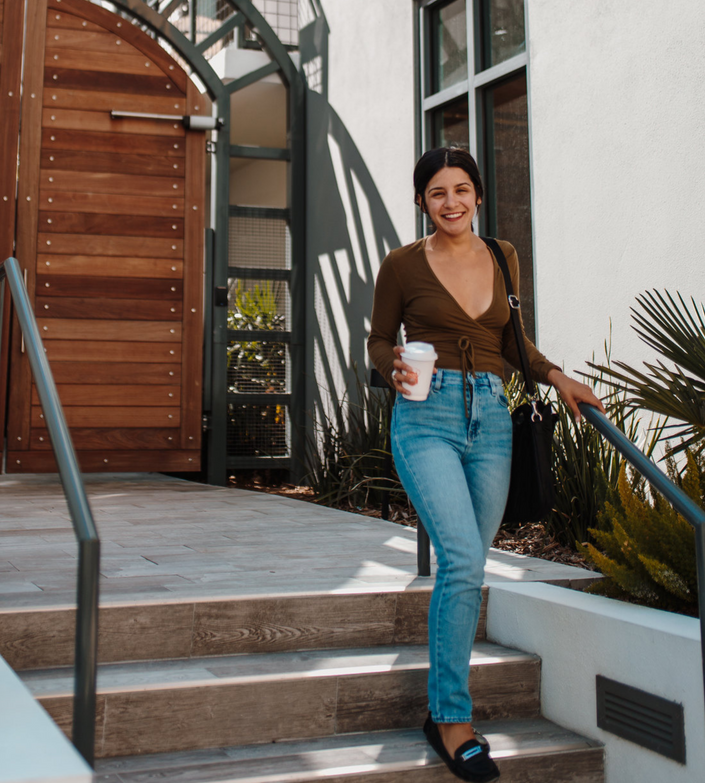 The Course: Professional Development Bootcamp
How to find a job you love, negotiate a salary, and build your network
How to Negotiate a Salary, Network Like a Pro and Find a Job You Love In 2020!
You want to know what's better than working for the next trendy startup?
Finding a job that works for your lifestyle that you actually enjoy.
People care way too much about vanity metrics like job titles and the status of the company that they work for, but what about having the confidence to negotiate a raise during your next performance review?
Do you wonder how some people seem to navigate their career with ease?
Do you think of confidently leaving your current job for the job of a lifetime?
When I first started my career, I had never really known how much the average person made. I actually never even knew how much money anyone in my family ever made.
I knew I had to land my first real job to get experience, but then what?
What about affording to live and more than just survive in the cities where we work?
After working for seven years in some of the most competitive cities in the US (I worked in New York City, Los Angeles, and remote), I found myself answering dozens of questions when it came to:
Transitioning out of college and into the workforce

Finding a job in a new city, state or country

Finding full-time, part-time and freelance work

Transitioning into a new industry or role

How to work remote
So I started to career coach.
Working 1:1 with job seekers, I noticed some major problems...
Most people never negotiate their salary, and many people are underpaid

Many people accept promotions WITHOUT getting a documented pay raise

Most career advice given to millennials is bad or outdated

Job seekers aren't able to define a clear ROI to interviewers and aren't receiving job offers

Most people don't know where to find quality job opportunities

Most job seekers aren't using the full depth of the technology Linkedin has to offer them

Many job seekers think Linkedin is for older generations and don't see a reason to be using the platform due to their status in their careers

There's a lack of understanding of what recruiters want and what will grab their attention
Despite these common issues, my clients managed to find the right job opportunities for their skillset and pay expectations.
After sharing these strategies with hundreds of women, I couldn't believe how well my advice was working with them.
Personally, I dropped out of community college and was able to 2.5 my salary in 1.5 years going from receiving offers for $35-40k to receiving offers in the $80k range.
Ever since achieving these results, I couldn't stop talking about professional development, knowing your worth and how a few simple strategies changed it all for me.
These days it's the topic people ask me about the most.
And now I'm here to teach you what I've learned.
I cracked the code on finding the opportunities you crave whether it be a full-time job, a part-time freelance gig, or networking with the right people — ALL through a few simple easy to use strategies.
After using these strategies to achieve my #careergoals, I'm now here to show you how it all works. Now I consult people on how to use my strategies to advance their career and grow their income.
Making the money you deserve and finding a job you love doesn't require decades of experience, sometimes it's about learning how to speak to your skillset and negotiating the right way.
Welcome to the professional development bootcamp you've been looking for!
Working for and with a number of companies, I know exactly what companies are looking for, where they're looking for you and let's be serious - how to figure out how to talk about your salary!
Finally feel CONFIDENT in your personal brand and CAREER

Learn how to MAXIMIZE your job search efforts with social media to achieve a higher ROI with your strategy

Work with INCREDIBLE companies that support your mission

Create meaningful relationships through Linkedin to create long lasting relationships and a NETWORK

Understand the ins and outs of personal branding on Linkedin

Use Linkedin to build a super ENGAGED following

Start attracting RECRUITERS from incredible companies

Learn how to find PAID freelance opportunities

Use Linkedin to BUILD your career, regardless of your industry
I'll be honest, none of these strategies are difficult. You just need the to know how and why you should be doing it.
Through the following strategies ...
Opened the doors to write for Elite Daily, Thought Catalog, PaleoHacks, as well as being featured on Sirius Radio, Levo League, Refinery 29 and various media outlets.
Built a successful career in content marketing.
Receive daily consulting and freelancing leads through Instagram, Facebook, Twitter, and Linkedin (without spending a dime on ads!)
I decided to package all of the strategies, tips and tools I picked up over the years into one convenient package.
Professional Development Bootcamp
Inside my Professional Development Bootcamp, I will show you EXACTLY how to develop a strong credible brand and how to land the opportunities you crave in your career.
Professional Development Bootcamp covers core strategies and breaks down step by step exactly what you need to build a career you love.
Here's a preview of what you can expect to learn when you enroll in my Professional Development Bootcamp:
How to reach out to hiring managers to land your dream job or gig

What STRATEGIES you should be using and time saving job search tips

How to AUTOMATE your job search application strategy

Discover how to contact hiring managers and what they LOOK for in applicants

Learn how to attract and CONVERT followers into paying clients and freelance opportunities

Discover new ways to integrate Linkedin into your current personal branding and job search strategy

Create your own canned email templates and template cover letters to save time when pitching clients and applying for jobs

Discover what ANALYTICS mater and which are vanity when it comes to develop a strong personal brand online

Learn how to DESIGN a portfolio to showcase your skills, talents, and projects

Learn how to find NETWORKING events on and offline

Instant access to the best apps, websites and newsletters I read to develop a strong personal brand and career

Create systems to grow, track and develop a strong personal brand so that you can confidently land jobs and gigs in your industry

Learn how to develop a relevant portfolio that delivers value and clarity to the person interviewing you
Order my Professional Development Bootcamp and start to create the career path of your dreams TODAY!
Your Instructor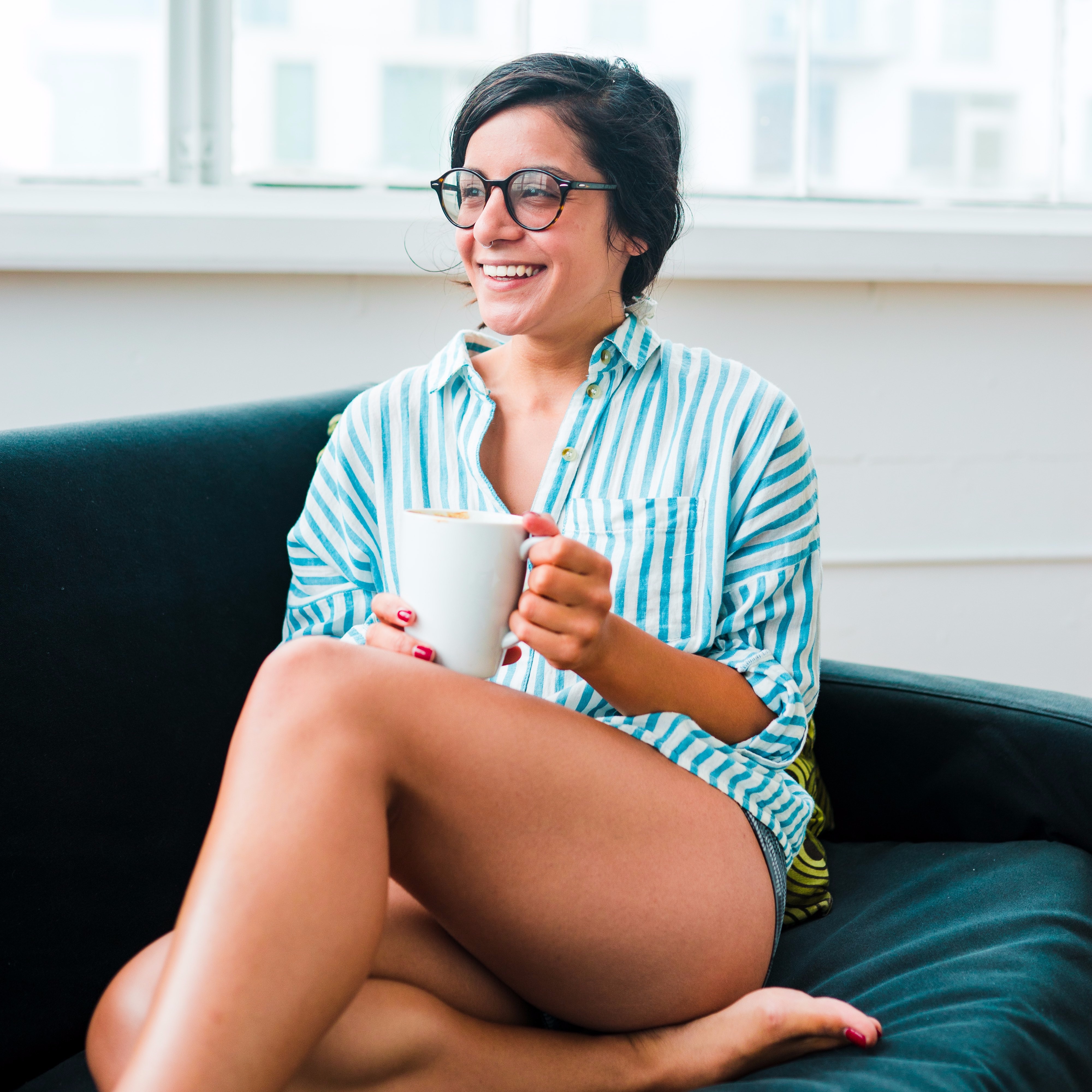 Hey there — my name is Destiny! I help millennials adult and live their best lives. I started working in tech in 2014 and now work as a Recruitment Consultant. I've put together a step by step guide on building a network from scratch and job searching in a competitive landscape. It doesn't matter what you know, if you don't know how to get it in front of the right people!
I created this course to help you look for a new job, learn how to work remote, build a strong network and fall in love with your career.
Course chapters included:
Chapter 1 : Professional development strategies you need for success
How I was hand selected and recruited for a job in New York City that changed my life and career without a college degree or a large network

The reason why I was able to go from making $35 to $65k in six months

The most underrated free professional development tool you need to use to grow your network and build your career

Journaling prompts and exercises you can use to figure out your next career moves

How to get better at talking about your career story and discussing where you see yourself in five years

Why talking about your professional wins isn't a humble brag

How to get better at speaking about your professional accomplishments
Chapter 2: The resume mistakes you need to avoid and how to standout to recruiters
How to avoid filler words and write what hiring managers want to read on your resume without exaggerating about your skills or acomplishments

How to organize your resume when you don't have relevant work experience

How to get better at speaking about your skills

How to optimize job descriptions to showcase your professional wins

Foundational research that will help you write a stronger cover letter and resume

Crucial resume mistakes to avoid + a bonus resume checklist

How to collect reviews and testimonials from clients and previous co-workers to make your resume stand out

Why everyone needs an online portfolio -- even if you've never been asked for one or think they're unnecessary in your line of work

How to create a career portfolio that will impress your future boss
Chapter 3: Everything I know about using Linkedin to land jobs and grow a relevant network
How to create a Linkedin profile from scratch and some of my best tips

How to update your contact information on Linkedin, customizing your public profile and custom URL

How to write a Linkedin headline that attracts recruiters and clicks

How to write a Linkedin summary that stands out

How to talk about your business, side hustle, or blog on your resume

How to find a mentor using some of Linkedin's incredible and FREE features

Why Linkedin is the most underrated business tool and how to make the most out of it

Linkedin's upgraded features and how to use them

The difference between a resume, Linkedin, and resume

The #1 thing to consider when using Linkedin

Privacy tips and features you should consider
Chapter 4: The job search strategy that I use to land jobs in 30 days or less
How to find jobs on Linkedin

Time-saving tips for job seekers

The top job boards you need to know about

How to attract clients on Linkedin

How to discover growing companies within your industry

How to attract recruiters and new opportunities whether or not you're looking for a job

A streamlined way to attract high quality freelance leads

How to use existing contacts to land introductions to your dream jobs

What you need to know before your next Skype or phone interview

My time-saving strategy for job seekers juggling multiple communications, apps and networking
Chapter 5: An effective networking strategy that works post college
How to make networking a priority and not a chore: How to find the time to network when you're schedule is already jam packed

How to meet the right people and build the right types of relationships in your career

How to grow a strong network from scratch, even if you don't know anyone in your desired industry, even if you're new to town

How to build and nurture your network in a genuine way so people remember you when it matters the most
Chapter 6: How everything works together
Some final thoughts on professional development and how to get the most out of this course

How everything this course comes together when applying for jobs and networking

Next steps and best practices for success

How to reach me for questions
Bonus #01:
Salary Negotiation Guide + Workbook
($39 value) - included with purchase
Learn my step by step process for researching and negotiating a salary. This guide includes an interactive and printable workbook.
Bonus #02:
How to Stay Organized and Motivated During Your Job Search
($29 value) - included with purchase
I will share with you the exact tools and strategy I use when pitching brands, companies, and applying for jobs. It's hard to stay motivated and organized, here's how me and my clients make it happen.
This course is designed to focus on getting you to achieve one of the following outcomes:
Attract, land and retain work as a full-time employee, part-time employee or freelancer

Find clarity in what you want to do with your career or discover the next logical step

Develop a strong personal brand and become confident discussing your career story and professional accomplishments

Create a strong networking strategy that gets your resume in the right hands, even in the most competitive markets
With the guidance of this curriculum, I know you'll be able to take actionable steps towards achieving these #careergoals.
How this course works:
After you purchase this Professional Development Bootcamp, you will receive immediate access to the complete course and bonuses.
This course will walk you through exactly what you need to know, understand and actually DO to find a job you love in as little as 30 days. I've applied these strategies to finding jobs and freelance clients dozens of time with success.
You can implement the advice I give you ASAP.
This course was designed to help you:
Find clarity in what kind of work you'd like to pursue and discover new career possibilities

Design flexibility into your lifestyle, career, and help you feel more confident about the next steps in your career

Find a job that fits best for your skillset, lifestyle and career goals

Take strategic actions on a consistent bases to land your dream job

Understand how to paid fairly for your knowledge, skills, and experience

Gain confidence in your career and life -- regardless of your path
Filled with specific examples, strategies, resources, challenges, and action plans - this will help you save time and land a job you love, regardless of your experience.
Why I created this course...
It wasn't too long ago that I woke up everyday feeling miserable.
After working so hard land a job in the startup industry, I found myself confused and stuck.
I felt uninspired by the technology in front of me and my co-workers were rude, disrespectful and just seemed to hate everything and everyone all of the time.
This 9-5 facade was officially over for me.
I knew I had the technology needed to complete my job regardless of where I was physically. I knew this very well as a sales rep who called countries who's timezones clashed with ours using cloud based software we could use on the go or at home.
With some savings, but without a back up plan, I quit my job and challenged myself to find remote work or a new job with a different schedule. In two weeks, I secured a retainer client which I made $2-4k off of per month.
I knew I had something figured out and quickly so did the people around me as I started to get more and more questions about how I did it.
I started getting emails, calls and texts from people I've met over time. Even people on social media started asking me if I could coach them through finding their dream job, negotiate a salary, and network with the right people.
I wanted to help other's change their lives, but with only so much time in a day to meet one on one with people, I decided to create this course.
I've taken my biggest wins and cringeworthly failures and turned them into an actionable, affordable, and simple streamlined road map.
100% Satisfaction Guarantee
If you do the work and truthfully feel that you didn't get value from this guide, email me your coursework within the first 30 days of your purchase in order for us to issue you a refund.
Get started now! Professional Development Bootcamp comes with a 100% Risk Free Guarantee.
Frequently Asked Questions
When does the course start and finish?
The course starts now and never ends! It is a completely self-paced online course - you decide when you start and when you finish.
How long do I have access to the course?
How does lifetime access sound? After enrolling, you have unlimited access to this course for as long as you like - across any and all devices you own.
What if I am unhappy with the course?
We would never want you to be unhappy! If you are unsatisfied with your purchase, contact us in the first 30 days and we will give you a full refund.
Invest in your future with my Professional Development Bootcamp TODAY for a rare one-time low fee.